Some of these changes are prominently visible, some are not.
One prominently visible physical change is the discolouration of the skin on the face or dark patches of skin on the cheeks, forehead, nose, and upper lips. These are, however, temporary changes occurring during pregnancy and will gradually subside after the pregnancy. They do not pose any health risks to the mother or the baby and also do not mean permanent damage to the aesthetic value of the human body.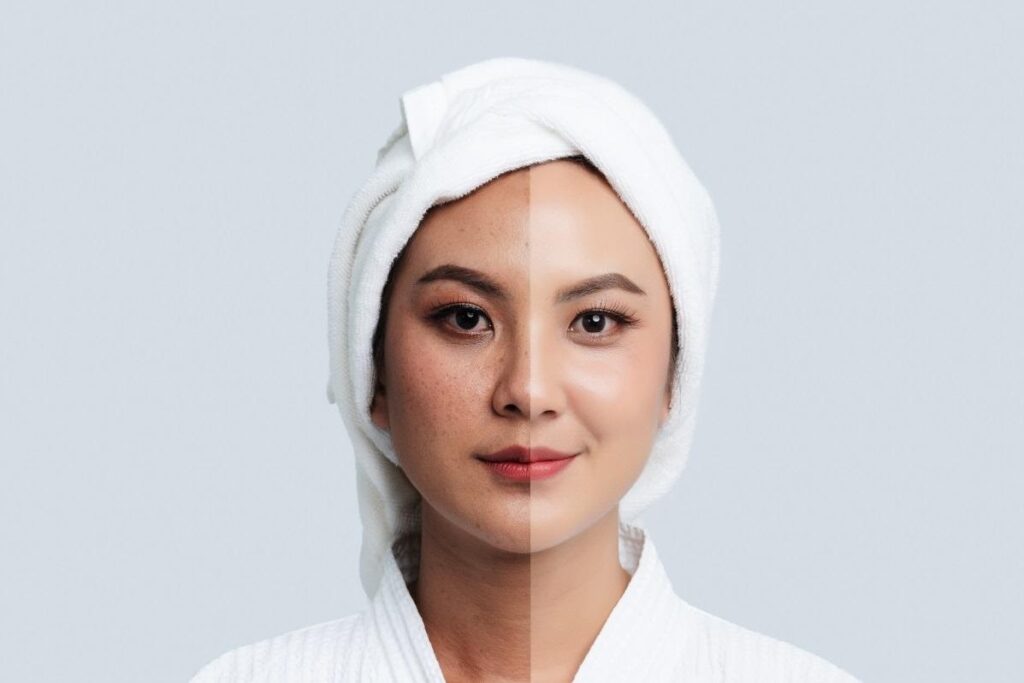 When does skin discoloration start during pregnancy?
Skin discolouration affects more than 70% of pregnant women and is common during all stages of the pregnancy. However, it progresses gradually with the pregnancy and is at its peak during the second trimester of the pregnancy. Any moles and freckles on the face will appear darker than usual during pregnancy. Women with already dark skin are more prone to this condition owing to the high level of melanin in their blood.Â
What causes skin discolouration during pregnancy?
The sole reason for causing skin discolouration during pregnancy is the fluctuating hormone levels in the body. Increased levels of progesterone and estrogen lead to excessive melanin production, giving rise to hyperpigmentation.
What can I do to tackle skin discolouration during pregnancy?
Skin discolouration occurs due to internal hormonal changes in the body. Hence, you cannot really do much to prevent it. However, there are a few smart steps that you can take to prevent further and permanent damage to the skin. Some tips to follow are given below:
Keep your skin covered –Sun exposure makes discolouration worse even if you take necessary precautions like applying sunscreen, etc. Try to wear a cap/hat that shields the face from direct sunlight.Â
Use a sunscreen with SPF 30 or higher – Use sunscreen even when you are not going to step outside. The sun's rays can enter your house through the doors and windows and affect your skin.
Consume folic acid – Some types of skin discolouration are linked to a folic acid deficiency. Consume adequate amounts of folic acid by way of your diet or vitamin tablets if prescribed by your doctor.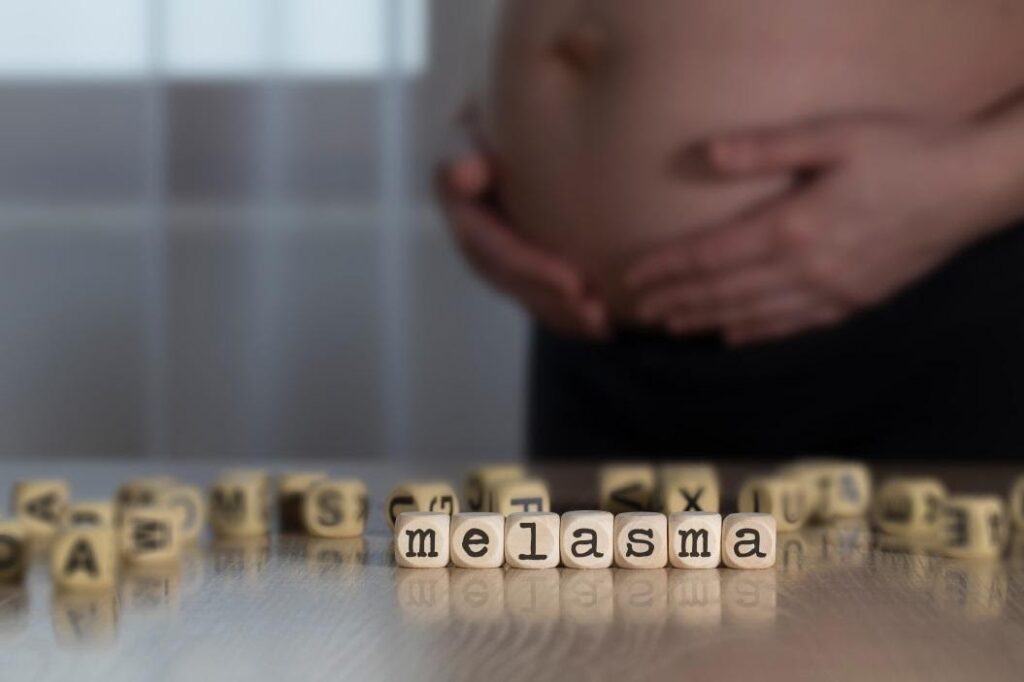 How and when will my skin get back to normal?
Discolouration of the skin begins to fade away soon after the pregnancy. If they seem persistent even after pregnancy, consult a dermatologist, and seek advice.
Special Thanks to Dr. Dimple Chudgar (MD, DNB, FCPS, DGO .Diploma in advance lap Germany, Fellow Robotic surgery USA) for the expert advice.