Itchy Skin is not uncommon for the skin, particularly around the abdomen to itch during pregnancy.
Sometimes the hands and feet can also get itchy but these usually need to be further investigated. The intensity of itching may vary from person to person. Sometimes, the itch is so severe that it could trouble your sleep.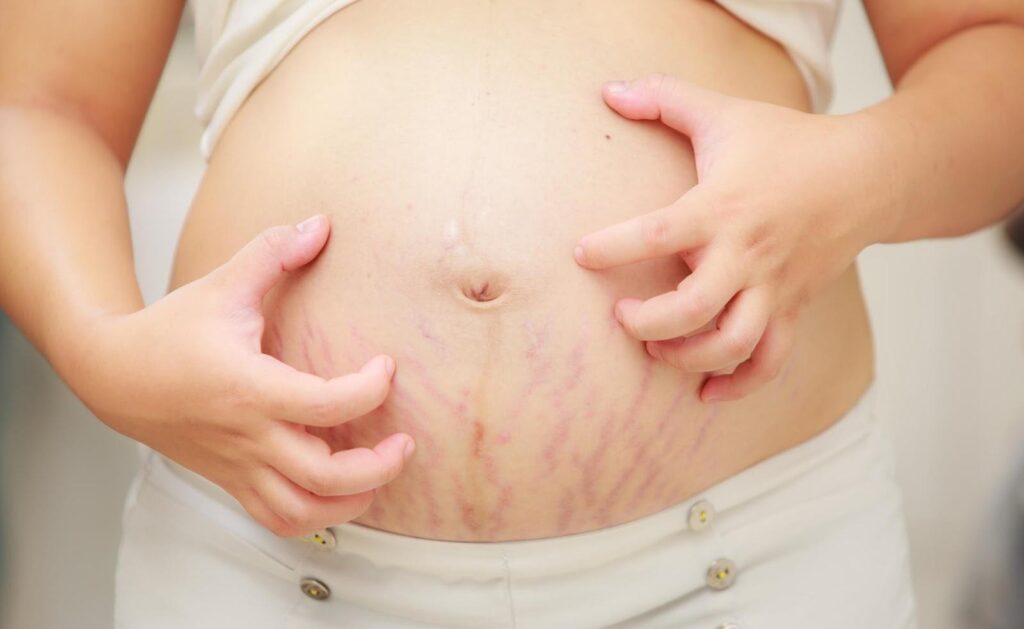 Reason for itchy skin during pregnancy:
Multiple reasons cause itching. It includes,
Hormone fluctuations are inevitable during pregnancy. A sudden gush of hormones that stay in your body through to the pregnancy could irritate the skin and cause itching. Also, these hormonal actions can trigger the immune system to respond and thus cause itching.
Stretching of the abdomen:
The rapidly growing fetus stretches the skin around the abdomen. This sudden skin expansion can cause itching.
Your nerves tend to become sensitive due to the fluctuation in hormones. Even mild bodily changes can trigger a reaction when your nerves become sensitive.
When the bile juice flow is obstructed during pregnancy, the bile acid starts to build up within the body. The increased bile content can alter liver enzymes and cause itching. However, this itching is different from the other. Cholestasis is more of a kind of liver damage that can also affect the baby in late pregnancy. Depending on the level of bile deposition, the intensity of the itching varies. It poses a risk of pre-term birth.
If the itching is associated with a rash, then it could be due to skin conditions that are specific to pregnancy.
Treatment for itchy skin:
Mostly, itching is managed conservatively except in cases of cholestasis. Some tips to follow are:
Moisturize adequately to keep the skin smooth and supple. Keep yourself hydrated to prevent the breakage of the skin due to dryness.
A good massage of your feet and hands will help to reduce the itching. Try to take a massage daily with the help of your partner or a caregiver.
Press an ice pack several times a day on your hands and feet. It helps to reduce the itching.
Over the counter (OTC) medications like Calamine lotion can help in reducing the itching to some extent.
If your itching is not manageable with conservative management, take medical advice from a trained medical professional. Never take non-prescribed drugs during pregnancy.
Cholestasis requires in-depth medical attention. If your itching is because of cholestasis, your doctor will monitor your bile levels and liver enzymes in the blood and other vitals. It is crucial to determine the risks of early delivery and carrying a baby with cholestasis. Your doctor will accordingly suggest the best solution suitable for you.
Itching is pretty common during pregnancy. Mostly, it can be treated with conservative management; however, it is essential to determine the exact cause of itching to prevent any complications.
Special thanks to Dr. Seetha Ramamurthy Pal (MBBS.DGO.MD.FRCOG.FICOG) for the expert advice.