Baby diapers are safely used every day by parents all over the world.
Baby diapers are safely used every day by parents all over the world. Since these baby diapers were invented in the 1930s, they have constantly improved and now meet the needs and expectations of most parents. There are a large variety of baby diapers to choose from in the market today and new parents-to-be should ideally select and decide on the diapers of their choice before the baby arrives.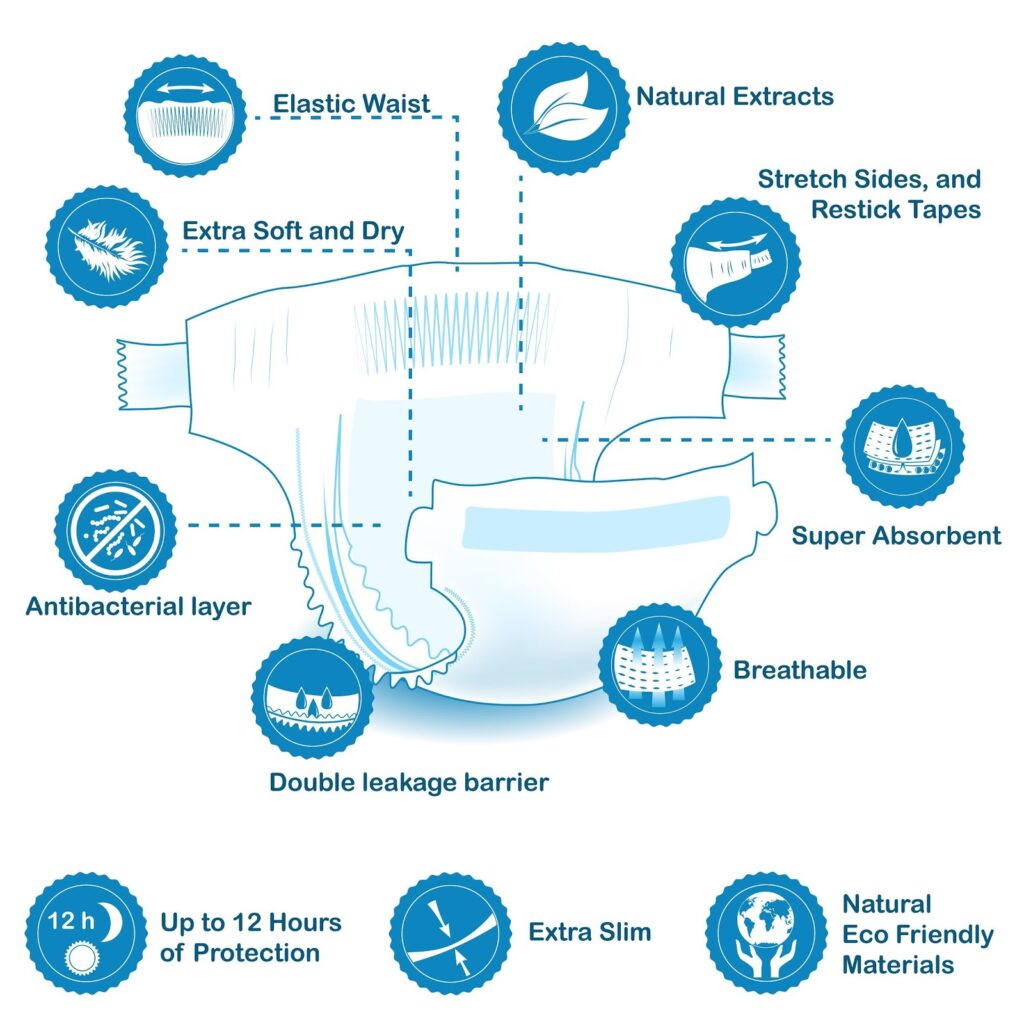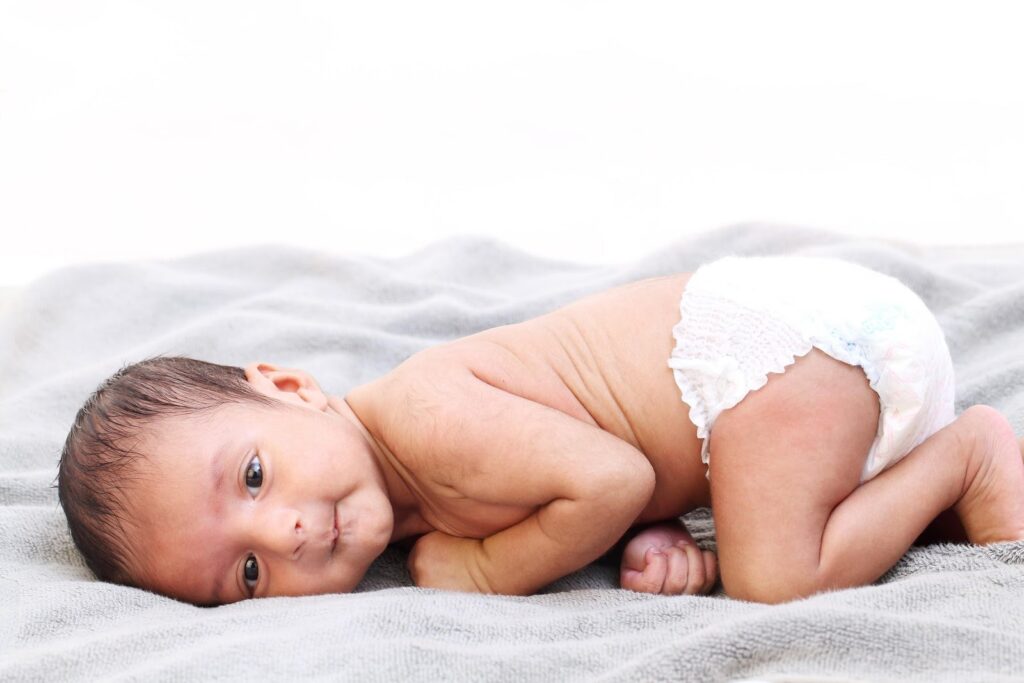 What are the types of Baby Diapers?
There are essentially two types of baby diapers, as elaborated below:
Disposable Diapers

These are baby nappies or diapers that cannot be reused and should be thrown after it is soiled.
Most disposable diapers today consist of an inner liner next to the baby to help keep wetness away from the skin, an absorbent core made of purified wood pulp and superabsorbent polymers, and an outer waterproof covering.
Over the years, disposable diapers have become thinner and lighter, more breathable, while continuing to meet the needs for containment, comfort, ease of use, and skincare.
Disposable diapers are better at reducing transmission of infectious diseases as faecal containment is reduced so that there is less risk of the spread of bacteria.
There are environment friendly disposable diapers as well that are designed to be free of chlorine, fragrances, latex, and petroleum-based lotions.
Some green disposables may also be biodegradable, or include layers made from biodegradable or renewable materials.
Reusable Diapers

Like disposable diapers, reusable cloth diapers have improved in recent years, and are available in a variety of absorbencies and textures.
These diapers could be rectangular flat fabric cloth or prefolded cloth diapers made from cotton, flannel, or bamboo.
Diapering a baby with one of these no-frill nappies takes a bit of practice.
You need to fold the cloth just so to fit your baby's bottom, fasten it with separate snaps or pins.
How to decide on which kind of diaper to use?
The choice for the type of diaper depends on factors like convenience, costs, personal beliefs and preferences of the parents. Some of the factors that can help decide are:
Cloth diapering costs more upfront, but less over time. You can expect to spend about a third of the cost of disposables.
Some parents choose cloth because it is eco-friendly, while others like the convenience of disposable diapers. An increasing number of families use a combination: Cloth diapers at home, and disposables while on the go.
There are some health aspects to consider as well like excessively wet skin and contact with urine and stool can cause diaper rash.
Cloth diapers can't keep wetness away from your baby's skin as effectively as disposables, hence it's especially important to change cloth diapers quickly after they become wet or soiled.
What are the things to be kept in mind while making pre-delivery arrangements?
Don't invest and stock up on a lot of diapers before the baby arrives.
It would be better to buy in small quantities at first, even though larger pack sizes come at a lower cost.
Test out a few different brands and styles to see what you and baby like best.
Babies outgrow diaper sizes quickly, and your diapering needs will change over time, hence avoid overbuying which may get wasted.
Don't forget to pack in few baby diapers while packing your hospital bag to prepare for the delivery.
Conclusion
Baby diapers or nappies are very handy and provide a lot of convenience to the parents as well as comfort to the baby. With a wide choice available in the market, make sure to shortlist a few that you would like to try on the baby as well as learn how to use the diaper, be it disposable or cloth diapers, on the baby before delivery.

Special thanks to Dr Santosh Soans (M.D, ( PEDIATRICS) DCH ) for expert advice