Condoms are basically made of latex rubber or synthetic or plastic material that helps to prevent the transfer of sperm into the female genital tract,
In spite of you having intercourse. Condoms are available for both men and women. You and your partner can use it for additional protection.
There are ways and techniques to wear a condom. You need to follow it exactly, in order to prevent an unnecessary tear.
How to use a male and female condom:
You should put the male condom only when your penis is erect, and also before it comes in contact with your partner's body. You should take utmost care while opening the pack, to make sure you haven't torn the condom. Hold the tip between your thumb and forefinger and put it right away by rolling it down over the length of the erect penis.
Make sure, you haven't let air trap inside the condom while wearing it. The presence of air might tear the condom. Also, make sure it stays in the place correctly. Otherwise, replace it with the new one. However, while taking-off, you should be very careful that no body fluids have been exchanged with your partner's body. Take off only if the penis is not in contact with your partner's body. Your semen will be collected in the condom. Wrap the condom in the tissue and discard it in the dustbin. Do not flush in the toilet as it might block and trouble the environment.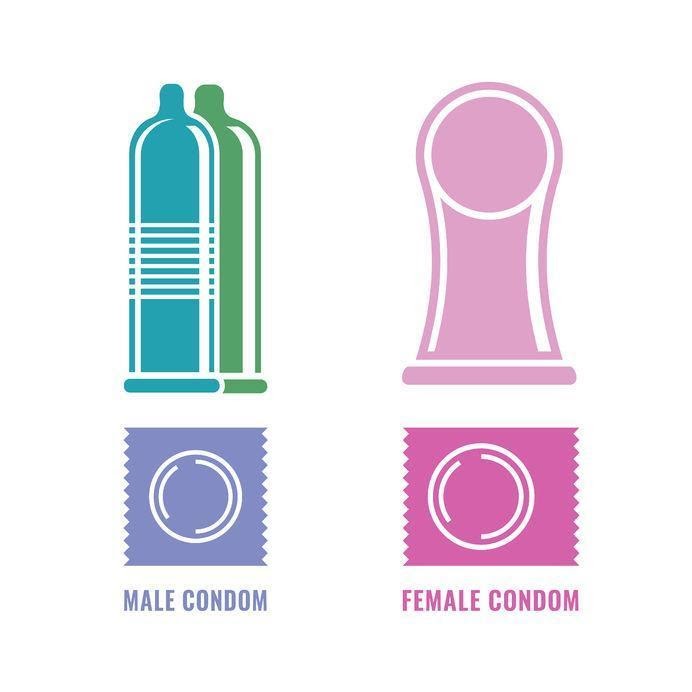 Like the male condom, a female condom also has to be worn before the penis touches the genital tract. It is inserted into the vagina and make sure you don't tear it while inserting or removing it. Push inside your vagina as much as possible, so that it stays as a diaphragm. When it is pushed enough inside the vagina, the chances of getting torn by the penis is less. Also, the penis won't go beyond the diaphragm, if the condom is placed inside well. While removing, you shall twist the condom for easy exit.
Ease of use:
You shall use lubricants for wearing condoms easily. However, try to use water-based lubricants than the oil-based ones, as the oils might damage the latex and make the condoms prone to tearing. Tearing will make the protection unsuccessful. You might require additional emergency contraceptives, in case, if the condom gets torn in the midst of sexual activity.
Special thanks to Dr. N Palaniappan ( DNB, FICS, FICOG ) for the expert advice