Levonorgestrel is a hormone that is used for this purpose in all emergency contraception pills.
It is also called the morning-after pill, and it has to be taken without any delay after having intercourse.
The action of the morning- after-pill:
This pill works according to your current stage in the menstrual cycle. It will prevent or delay ovulation, interfere with fertilization or prevent implantation of the fertilized embryo in the uterus. However, this pill will not work if you are already pregnant. Also, it will not protect you from getting pregnant if you have intercourse after taking this pill. And, you need to consume this pill right after indulging in unprotected sex.
The medicine has a higher success rate depending on how soon you take it after intercourse. If you take it immediately after unprotected sex, or within 24 hours, the effectiveness of the drug is much higher. You cannot delay its consumption and rest assured of a hundred percent positive result. It is a one-dose regimen, meaning that only one tablet can be taken at a time.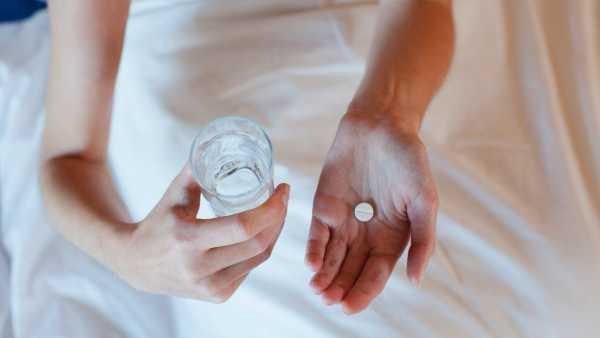 Advantages of the morning-after-pill:
It provides emergency protection and prevents you from conceiving after having unprotected intercourse.
It is available as an over-the-counter medicine, and you can purchase it during an emergency without a prescription.
The disadvantages of the morning-after-pill:
Strictly avoid taking this pill if you are already pregnant, or you suspect you might be pregnant.
If you have any history of allergy or hypersensitivity to any of the ingredients of the morning-after-pill, you should avoid it. There are chances of an anaphylaxis reaction due to allergic action.
Side effects of the morning-after-pill:
Although the side effects of this pill are very minimal, it might cause nausea, abdominal pain, headache, fatigue, change in your menstrual cycle, dizziness, tender breasts, and vomiting. In case, if you vomit within 2 hours after taking this medicine, ask your doctor whether you should take another pill or not.
The morning-after-pill is an effective medication to avoid pregnancy during an emergency. However, it is not a regular birth control pill and should be used only for emergencies and exceptional circumstances.
Special thanks to Dr. Siddesh Iyer [MRCOG(UK), MBBS, DGO, DNB – Obstetrics & Gynecology] for the expert advice.