A growing baby in the uterus can put so much pressure on a woman's abdominal wall that the belly button can pop out instead of being in its normal position.
Sometimes a growing baby in the uterus can put so much pressure on a woman's abdominal wall that the belly button can pop out instead of being in its normal position. It typically happens in the second or third trimester of pregnancy, most commonly around 26 weeks. When you notice your belly button popping out, that means you are one step closer to giving birth.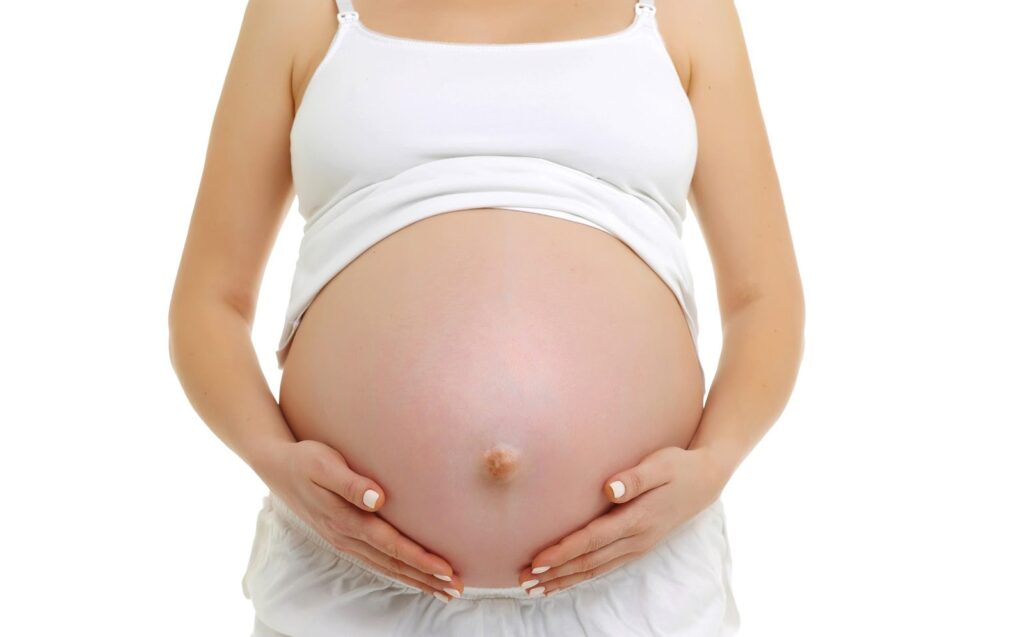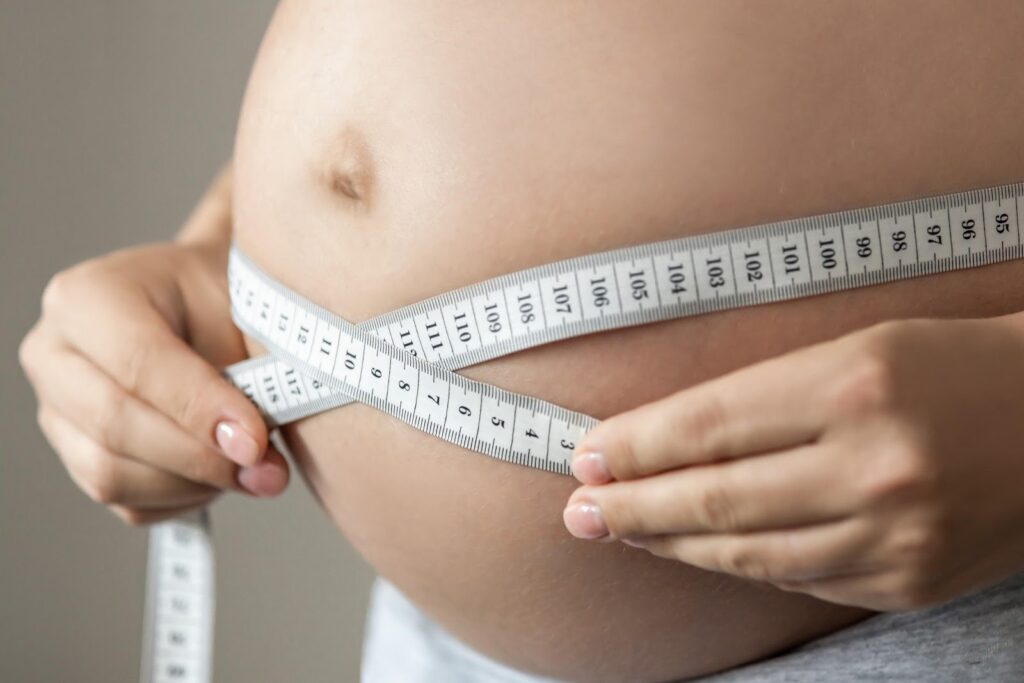 Why does your belly button change?
As your baby grows, the amount of space inside your belly region becomes limited. There is little muscle covering your belly button, so as your uterus grows, it can push right up against it.
The pressure on the abdominal wall can make the belly button pop out from its normal position, however, it will only expand till its maximum capacity and will not "fall out".
It's possible some women will experience the popping of their belly button in one pregnancy, and not in the next.
Some women's belly buttons don't pop out. They stay the same, or they become flat. This all depends on your weight before pregnancy and how much you have gained or stretched during your pregnancy.
When does your belly button usually change during pregnancy?
Most women find that their navels begin changing around the end of the second trimester of pregnancy.
The belly button most commonly pops out around 26 weeks of pregnancy in the third trimester.
Can the belly button be prevented from coming out?
There's nothing you can do to prevent changes to your navel during pregnancy.
Like so many other pregnancy symptoms, a popped-out belly button is harmless.
It is usually painless, but you may feel uncomfortable when the extended belly button rubs on clothing.
Try covering it with a bandage or wearing a loose dress instead of pants to avoid it being rubbed against fabric.
Keep the belly skin clean and moisturized to decrease irritation.
Can a popped out belly button be painful?
Most expectant mothers do not even realize their belly button has popped out because it is almost always pain-free.
The biggest disturbance is visual, not physical. It's strange to look down and see the belly button protruding out.
It may take some getting used to because your belly button will be visible through your clothes, but other than there should not be any issues.
However, do not confuse this common condition with an umbilical hernia.
If your popped-out belly button is painful or there seems to be a bulging mass alongside your belly button, consult your doctor.
Conclusion
Expectant mothers may feel alarmed when their belly button comes out, instead of being inside, during the third trimester of pregnancy, it is not something to be troubled about. It is a fairly common condition during late pregnancy. However, it is not imperative that belly buttons have to always pop out and it differs from woman to woman. In case, you feel consistent pain in the belly button, make sure to consult your doctor to see if there are any concerns.
Special thanks to Dr.Ritu Jain (MD obgy) for expert advice.