Hemorrhoids, also known as piles, are swollen or varicose veins in the anus and rectum that are very common during pregnancy, especially in the third trimester.
Hemorrhoids, also known as piles, are swollen or varicose veins in the anus and rectum that are very common during pregnancy, especially in the third trimester. They range in size from being as small as a bead to as large as a coin and can be found inside or outside the rectum.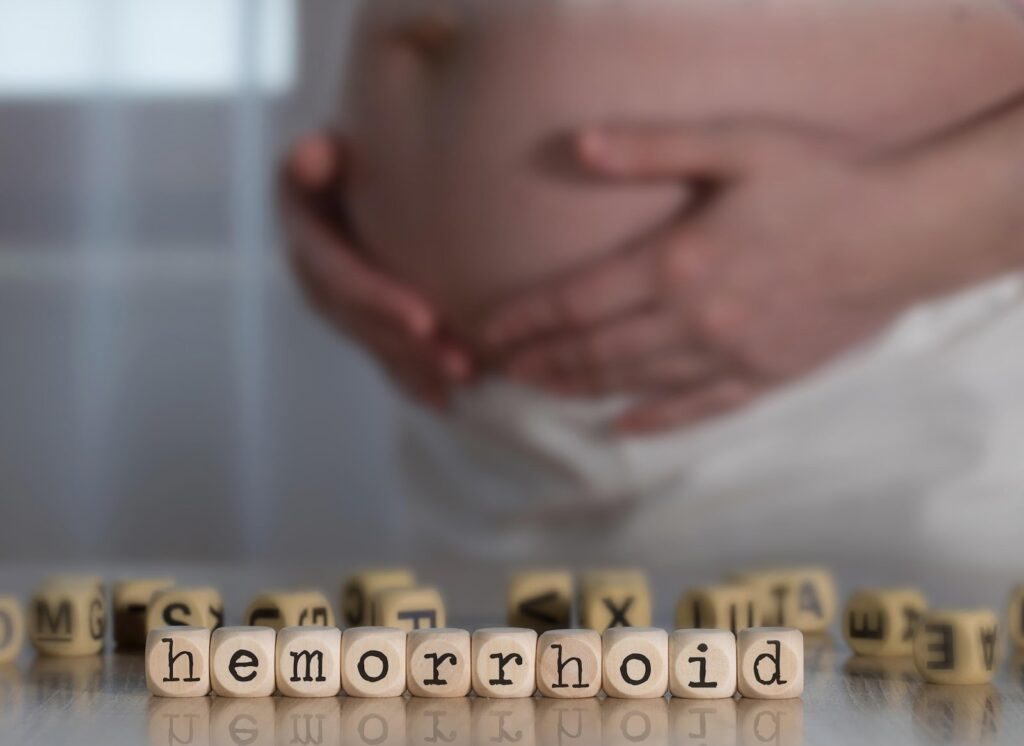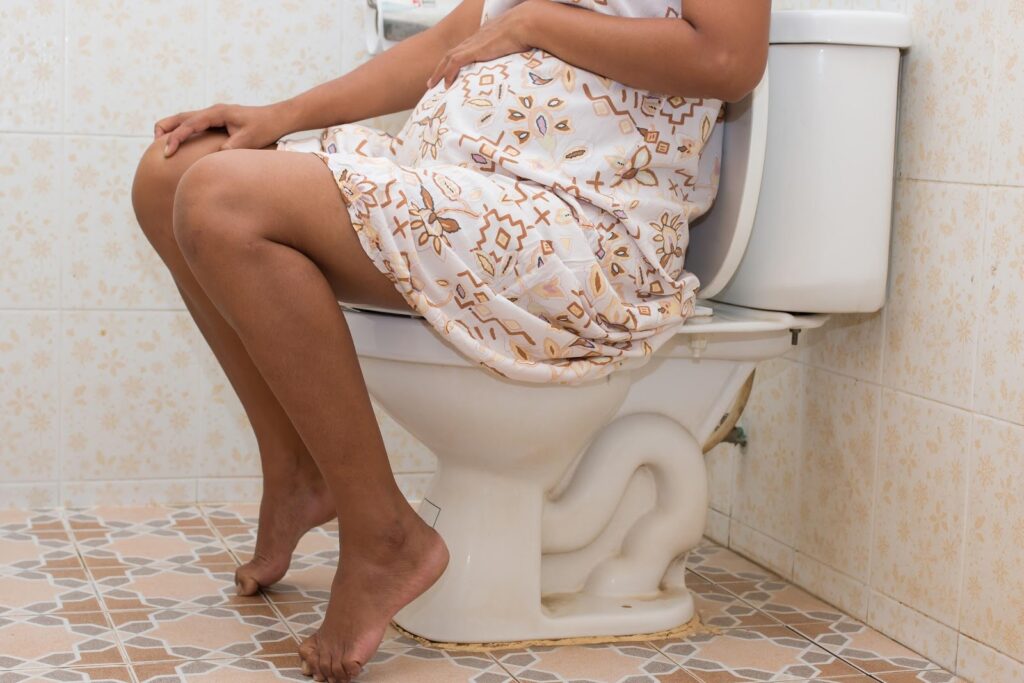 What are Hemorrhoids?
Hemorrhoids are swollen veins in the anus and rectum that can be painful. They may also itch, sting, or bleed, especially during or after a bowel movement.
They are generally not harmful to your health or the health of your baby and are usually a short-term problem.
Though pushing during labor can worsen hemorrhoids, they typically go away on their own after you give birth.
What can cause Hemorrhoids during Pregnancy?
As the baby grows, your uterus gets bigger and begins to press against your pelvis. This puts a lot of pressure on the veins near your anus and rectum, which then may become swollen and painful as a result.
The increase in the hormone progesterone during pregnancy can also contribute to the development of hemorrhoids, as it relaxes the walls of your veins, making them more prone to swelling.
An increase in blood volume of the body enlarges veins as well, and can also contribute to hemorrhoids during pregnancy.
Hemorrhoids are most common in pregnant women who experience constipation.
Straining during bowel movements
Straining from carrying extra pregnancy weight
Sitting or standing for long periods of time
What are the symptoms of Hemorrhoids?
The following symptoms may indicate hemorrhoids during pregnancy:
Bleeding from the rectum
Painful bowel movements
A raised area of skin near your anus
Itching and burning sensation in the rectum area
Swelling
Hard, inflamed and painful blood clot known as thrombosed hemorrhoid
How to prevent Hemorrhoids during pregnancy?
Avoiding constipation is one of the key ways to prevent hemorrhoids
Eat lots of high-fibre foods:

Fruits like pears, avocados, and berries
Vegetables such as broccoli, artichokes, and Brussels sprouts;
Whole grains such as oatmeal, brown rice, quinoa
Legumes including various kinds of beans, lentils, and green peas
Nuts and seeds.

Drink plenty of fluids. Aim for 8-10 glasses of water each day.
Use the toilet as soon as you feel the urge.
Try not to sit or stand for long periods of time.
At home, try to rest on your side when reading or watching TV, to relieve downward pressure on your rectal veins.
Ask your doctor about using a stool softener. This can help if other methods fail to ease your constipation. Using laxative pills for constipation is not recommended during pregnancy, as they can cause dehydration and might stimulate uterine contractions.
Do Kegel exercises daily to strengthen the pelvic floor muscles that help support your rectum and also improve circulation in the rectal area.
How to treat Hemorrhoids during pregnancy?
Soak your rectal area in warm water several times a day.
Apply ice packs or cold compresses to the area several times a day. The cold can reduce swelling and help relieve pain.
Keep the anus clean and dry.
Do not use dry tissue or wipe, either use wet wipes or wash with water.
If piles stick out it should be gently pushed back inside with lubricated finger.
Apply baking soda (wet or dry) to the area to alleviate itching.
Be sure to ask your doctor to recommend a topical hemorrhoid cream or medicated wipe that's safe to take during your pregnancy.
Conclusion
Hemorrhoids can be itchy, uncomfortable and painful but are harmless and quite common during pregnancies. There is not a lot that can be done to treat them, apart from avoiding constipation which is the leading cause for hemorrhoids. However, this is a temporary problem and should go away after delivery.
Special thanks to Dr Ritu Jain (MD obgy) for the expert advice.