Brand
Home > Pregnancy > Nutrition For Women > Foods that are good for mom and baby
FOODS THAT ARE GOOD FOR MOM AND BABY
Add
Bookmark
Maintaining a healthy diet during pregnancy is very important. During this time, your body needs additional nutrients, vitamins, and minerals.
Maintaining a healthy diet during pregnancy is very important. During this time, your body needs additional nutrients, vitamins, and minerals.
Maintaining a healthy diet during pregnancy is very important. During this time, your body needs additional nutrients, vitamins, and minerals. A diet lacking in key nutrients may negatively affect the baby's development. Poor eating habits and excess weight gain may also increase your risk of gestational diabetes and pregnancy or birth complications.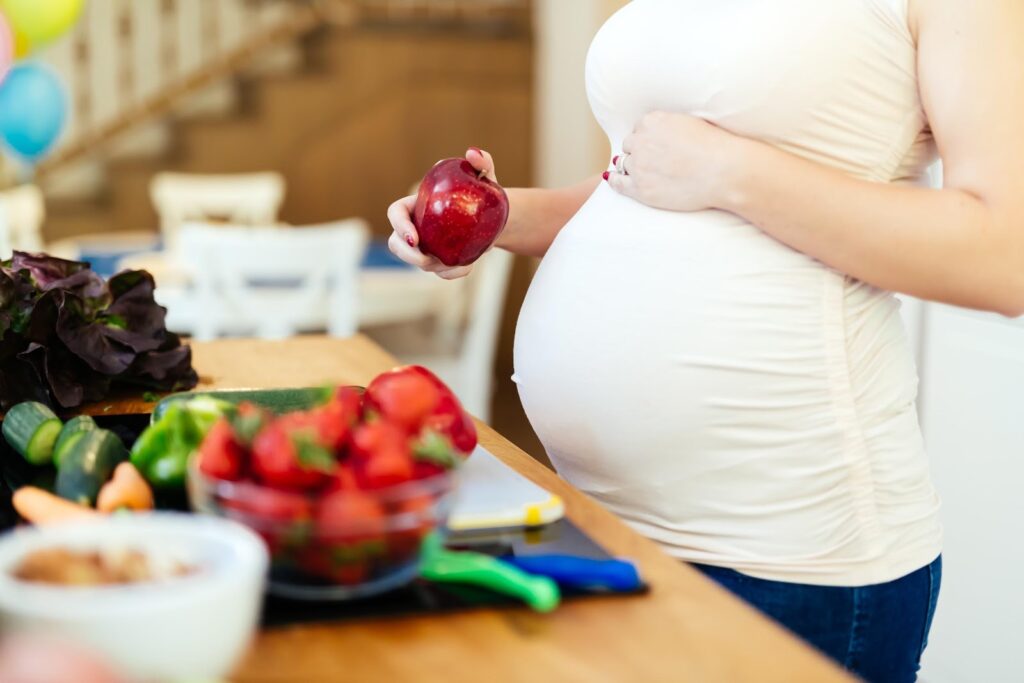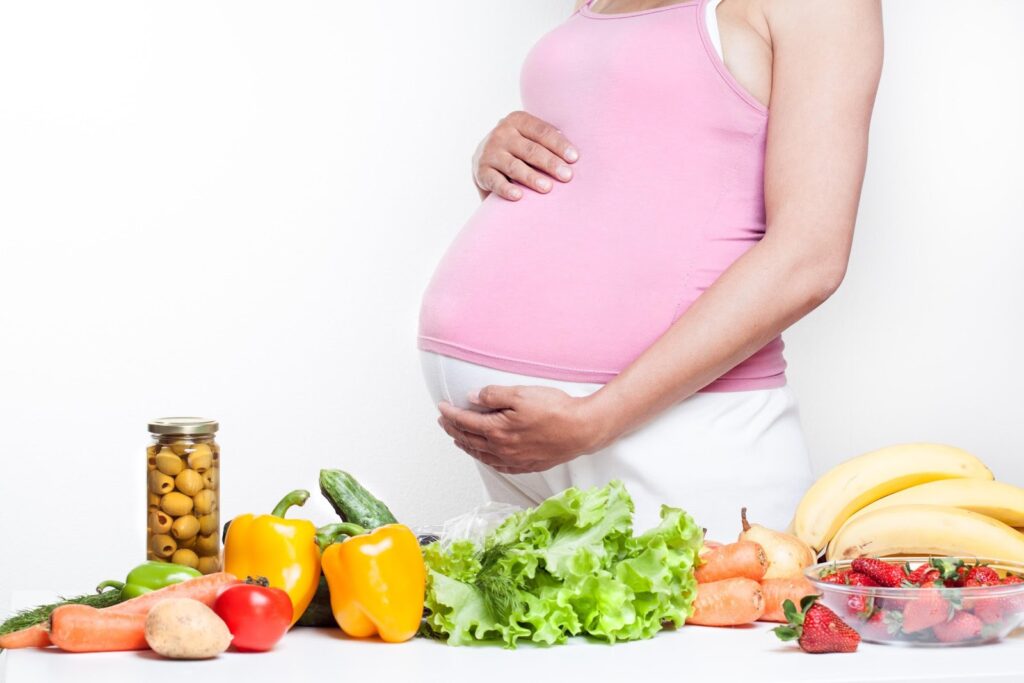 What foods are good for mom and baby?
Fruit and vegetables:

Aim for five portions of fruit and vegetables per day.
These are a good source of vitamins A and C, folic acid, iron, potassium, fiber, and magnesium that are required for the health of both mom and baby.
Green leafy vegetables, citrus fruits like oranges, melons, and berries are recommended.
Protein

It is recommended to have 75 to 100 grams of protein per day.
Protein positively affects the growth of fetal tissue, including the brain.
It also helps your breast and uterine tissue to grow during pregnancy, and it plays a role in your increasing blood supply.
Animal-source of proteins includes fish, lean meat, and chicken, as well as eggs.
Other good sources of protein are quinoa, tofu and soy products, beans, lentils, legumes, chickpeas, nuts, and seeds.
Starchy carbohydrate-rich foods

Carbohydrates are high in energy and are therefore an important component of a good pregnancy diet.
Potatoes, rice, pasta, and bread are rich in carbohydrates.
Though carbohydrates are required for energy but make sure to limit consumption as per daily needs.
Avoid consuming highly processed and refined carbs that are low on fiber and high on calories.
Dairy products

These are a great source of protein, calcium, and phosphorus.
Milk, yogurt, and cheese are recommended food items as part of the dairy products
You can eat 3 servings a day.
Fiber

Women have a higher risk of developing constipation during pregnancy
Eating plenty of fiber is effective in minimizing that risk.
You can eat wholegrain foods, such as wholemeal bread, brown rice, whole grain pasta
Pulses like beans and lentils, fruit, and vegetables are also rich in fiber.
Calories

Choose food and beverages which are nutrient-dense.
In 1st trimester continue eating healthy food which one is eating previously.
Then increase 350 calories daily in 2nd trimester & 450 calories in the third trimester.
Avoid processed, junk food with zero nutritional values.
Folates

Folic acid is required for neural tube formation
Recommended daily allowance is 400 micrograms per day
You can get it from nuts, dried beans, egg, and dark green leafy vegetables
It's hard to get it from food alone.
The doctor will give you a prescription at the start of pregnancy, sometimes before also.
Iron

Iron carries oxygen through the blood.
Pregnant women should aim a total of 45 mg of iron per day from food.
Cereals, green leafy vegetables, nuts, eggs, dried fruits & red meat are rich sources of iron.
To increase iron absorption, eat food rich in Vit C.
Fat

Fat is also needed for nutrition, health, and storage of some vitamins.
Essential fatty acids are critical for a baby's growth and development.
Fat should come from sources of unsaturated fat.
Pregnant women should aim to get 200 mg of DHA daily from sources such as oily fish & salmon.
Your doctor can recommend your daily supplements of DHA.
Fluid

Drink at least 6 to 8 glass of water daily, in addition, can drink juices and homemade soups.
One must avoid caffeine intake & artificial sweeteners.
Avoid all form of alcohol
How to decide what food to have?
Checking with a doctor is an important part of planning a pregnancy diet.
Some women's diets may be impacted by ethical beliefs, religious requirements, or health conditions
Conclusion
For a healthy pregnancy, the mother's diet needs to be balanced and nutritious. It involves the right balance of proteins, carbohydrates, and fats, and consuming a wide variety of plants like vegetables, and fruits. Make sure to speak to your doctor or nutritionist who can best guide you on the foods that will help achieve your dietary needs.

Special Thanks to Dr.Amita Tripathi (MBBS, MS, FICOG) for expert advice.