Craving for food develops at the end of the first trimester. The sensitivity of the tongue and nose plays a vital role in pregnancy trimesters.
The pregnant body needs food for both the mother and the baby. The amount of food intake and nutrition are the most important factors to consider in this regard. Given below are some important points to be noted in terms of craving and distaste for certain food items during pregnancy.
Experiencing food cravings
Unwillingness to consume regular food.
Desire to consume unusual food combinations
The cravings are mostly for items such as ice cream, chocolate, fish, dairy products, fruits, and desert
Aversion to certain food items
Some smells induce an aversion to particular food items
Reason for food cravings
Hormonal fluctuations owing to pregnancy are at its peak.
An imbalanced diet.
Need for vitamins and minerals in the diet.
Need for an adequate amount of nutritious food for the growing baby.
High metabolism
Unhealthy cravings
Food items containing a lot of sugar.
Intake of alcohol is not advisable.
Food containing soft cheese, sushi, raw eggs, etc.
Food not cooked properly, especially meat.
Food containing Salmonella and E.coli.
Pregnancy aversions in pregnant women
Intake of tea and coffee
Meat and eggs
Onions and garlic
Some spicy food items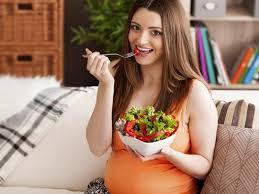 How to handle unhealthy cravings?
By ensuring the intake of healthy food
Eat food six times a day in the form of small meals instead of eating three times
Try to avoid eating fatty and spicy food
Include a lot of fresh vegetables and fruits in your diet
Avoid skipping meals for long periods of time
Avoid overeating food that has high sugar content
Opt for whole grains and baked items
Include beans and porridge in your daily diet
Have a deep sleep. Sleepless pregnant women tend to consume more junk food
Opt for low glycaemic index(GI) food items
Conclusion
Intake of non-edible items like chalk, or dirt is called pica. It is not healthy. You may also consult a trained medical professional or nutritionist if you are unable to tolerate these cravings. Maintaining an adequate amount of nutrition in your diet is an ideal way to stop sudden food cravings.
Special thanks to Dr. Pradnya Supe Agarwal (M.S. Obstetrics & Gynecology) for the expert advice.