With the COVID 19 pandemic, whether or not someone is sick at home, it is imperative to regularly clean and disinfect the house to keep the virus at bay.
With the COVID 19 pandemic, whether or not someone is sick at home, it is imperative to regularly clean and disinfect the house to keep the virus at bay. The infection transmits through person-to-person contact and surfaces. It is thus vital to clean frequently touched surfaces at least once a day. With people and objects coming in and going out of the house, the chances of contact with the virus become probable, making it necessary to disinfect the place.
The novel coronavirus lives in the air for up to three hours and on surfaces from 24 hours to up to three days. It is thus essential to both clean and disinfect your home regularly.
Knowing the difference between cleaning and disinfecting?
Cleaning involves eliminating the dirt and removing any foreign particles that settle on surfaces. This is not the same as disinfecting. Disinfecting involves eliminating the presence of any bacteria and viruses. You may use different substances to disinfect, including soapy water, vinegar, alcohol-based cleaning agents, detergent, bleach and phenyl based agents, etc. While you need to disinfect cleaned areas, you similarly also need to clean the areas you disinfect. Essentially cleaning and eliminating any debris or particles settled on a surface is necessary to disinfect it.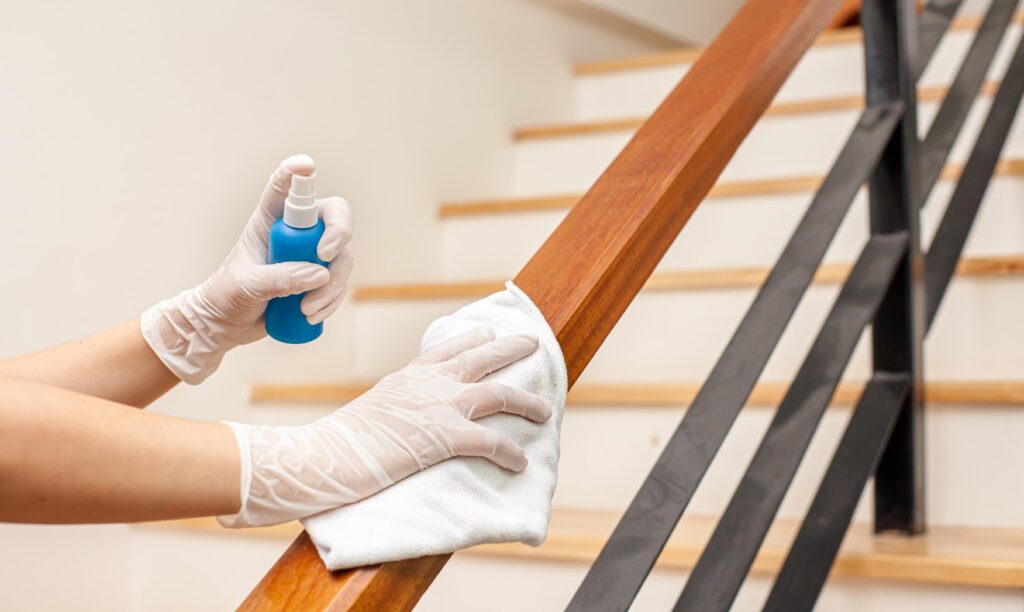 Cleaning products effective in killing the COVID 19 virus
Not any cleaning product is capable of eliminating bacteria and viruses. Thus, it is essential to use an effective cleaning agent to ensure that the chances of a live virus are eliminated.
Disinfecting sprays such as Lysol, Clorox, etc.
Isopropyl alcohol
Disinfecting wipes like Lysol, Dettol, etc.
Hydrogen Peroxide
As necessary, it is to make use of an effective disinfecting agent; it is equally important to employ the proper techniques in disinfecting surfaces. Health agencies advise on letting the product stay on the objects/surfaces for ten minutes. This ensures the elimination of 99.9% germs.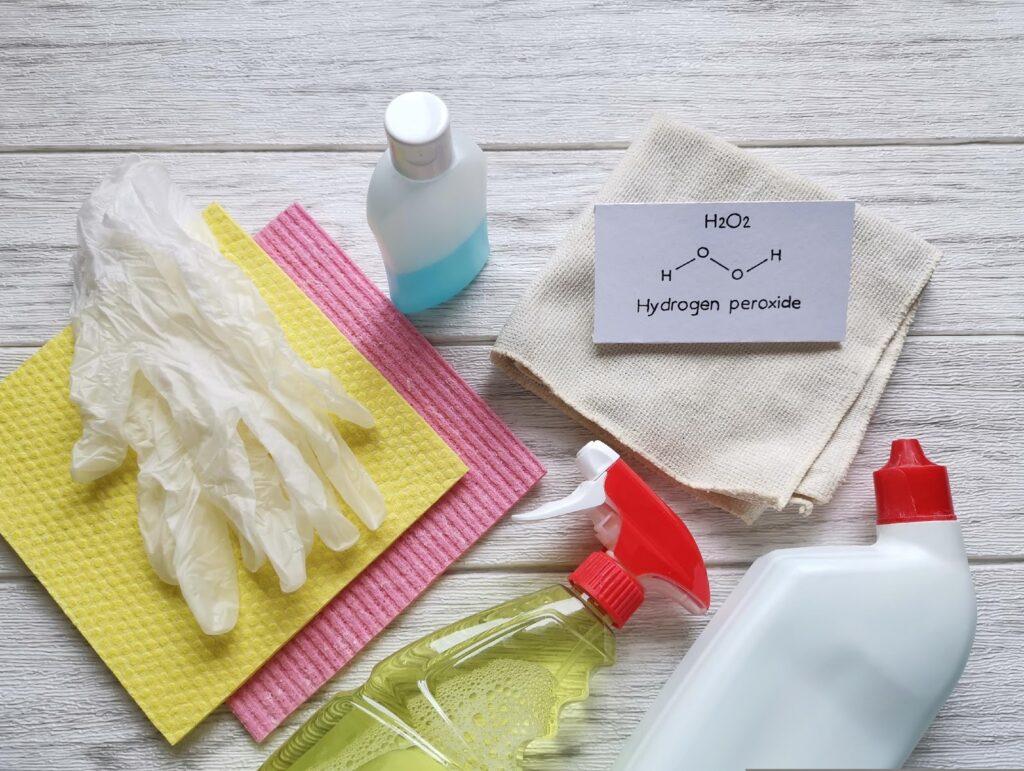 Objects/surfaces that need disinfecting
Preventing the spread of the infection if an infected person is at home does not mean disinfecting the home from top to bottom every day. It instead means focusing on areas that are a probable hot spot for germs. Some essential spots and objects that need disinfection are:
Cupboards
Bathroom counters
Kitchen counters
Cell phones and other gadgets
Toilets – the seat and handles
Refrigerator and oven
Faucets
Doors, knobs, and handles
Staircase support
Tables, tea trolleys and other such surfaces
Light boards and buttons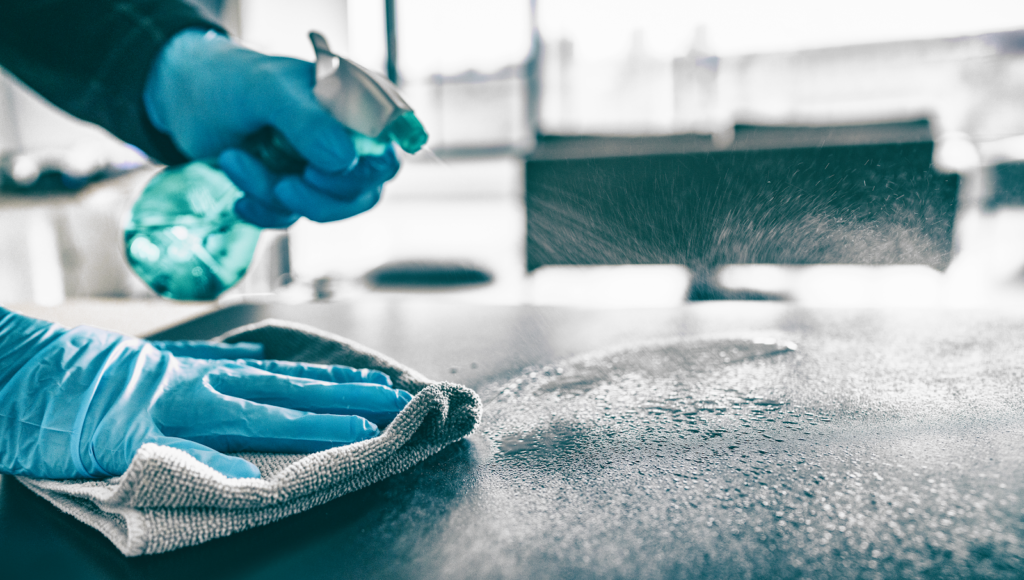 Cleaning and disinfecting with a COVID infected person at home
The infected person should stay separate from other family members and pets – in a separate bedroom and use a separate bathroom.
Avoid coming in frequent contact with the person, disinfect and clean areas inhabited by the infected person only when required.
Try providing cleaning supplies to the person so that they can clean their room themselves if possible.
Keep washing and sanitizing your hands frequently.
Wear a mask when near the individual.
Do not forget to wear gloves when attending to the infected individual.
Disinfecting objects and surfaces thoroughly that arebreeding grounds for live viruses is an effective way to prevent, control, and keep away from the novel coronavirus.

Special Thanks to Dr Jayashree Sridhar [MS(OB-GYN), DNBE (OB-GYN)] for the expert advice.