It has very high chances of leading to pneumonia, especially during pregnancy and the post-partum period.
Doctors believe that pregnant women are more susceptible to contracting the flu as compared to women belonging to the same reproductive age who are not pregnant. There have been cases of pregnant women needing urgent hospitalization, and rarely it can be fatal. It is thus, extremely important to get vaccinated for influenza for a smooth pregnancy and childbirth.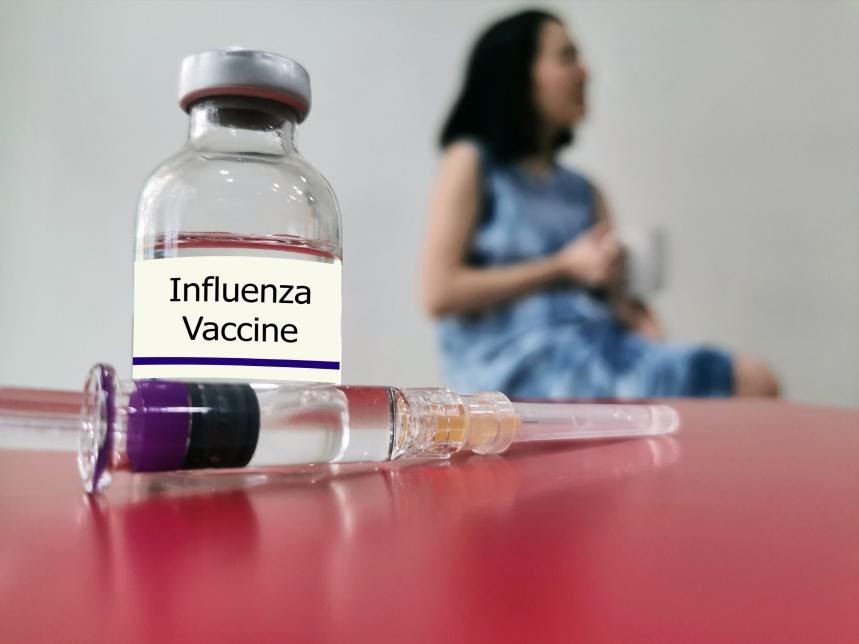 During pregnancy, the immune system is not at its best. It is a notch lower in efficiency than it otherwise is and makes the human body more susceptible to infections and other health issues. In addition to the need for hospital care, the number of pregnant women who have not been vaccinated requiring intensive care treatment is higher as compared to women who have been vaccinated against influenza.
Alternatively, during pregnancy, the immune system responds more positively to specific situations of which influenza vaccination is one. In addition to safeguarding the health of the pregnant woman, the influenza shot also has several underlying benefits for her unborn baby. A baby after birth cannot be administered with an influenza shot until he/she attains six months of age at a minimum. When a pregnant mother takes the vaccination, her body produces antibodies against influenza which are passively passed to the fetus, which makes the baby less prone to any infections in the first few months of life.
Doctors usually advise getting the vaccine administered after the first trimester is over. But in high-risk cases and pandemic situations, it can be given even in the first trimester. The live influenza vaccine is contraindicated during pregnancy. Pregnant women are advised to take inactivated trivalent or quadrivalent vaccine. Along with protecting against the flu, the influenza vaccine, when administered during pregnancy, is also trusted with protecting the mother from respiratory infections that arise out of flu. Even lactating mothers can safely get vaccinated without having to worry about any negative repercussions. Consultation with a trained medical practitioner is key before making any decisions on the nature of shots or vaccinations.
The administration of an influenza vaccine for pregnant women is considered an essential part of the maternal healthcare program, which is crucial for prenatal care and the initial immune system building of the child to be born.
Special thanks to Dr. Vanita Raut (MD, DGO) for the expert advice.