Have you ever wondered that your weight could impact your chances of getting pregnant?
Have you ever wondered that your weight could impact your chances of getting pregnant? Yes, it's true that body weight does matter for your fertility. If you are over-weight or under-weight, it will decrease your chances of getting pregnant. Further, if you get pregnant in spite of controlling the weight, that may cause some impact on your baby's health. Thus, it is important to know your body mass index. Ideally, normal weight ranges from 18.5 to 24.9 BMI. It is better to maintain this BMI before planning for pregnancy.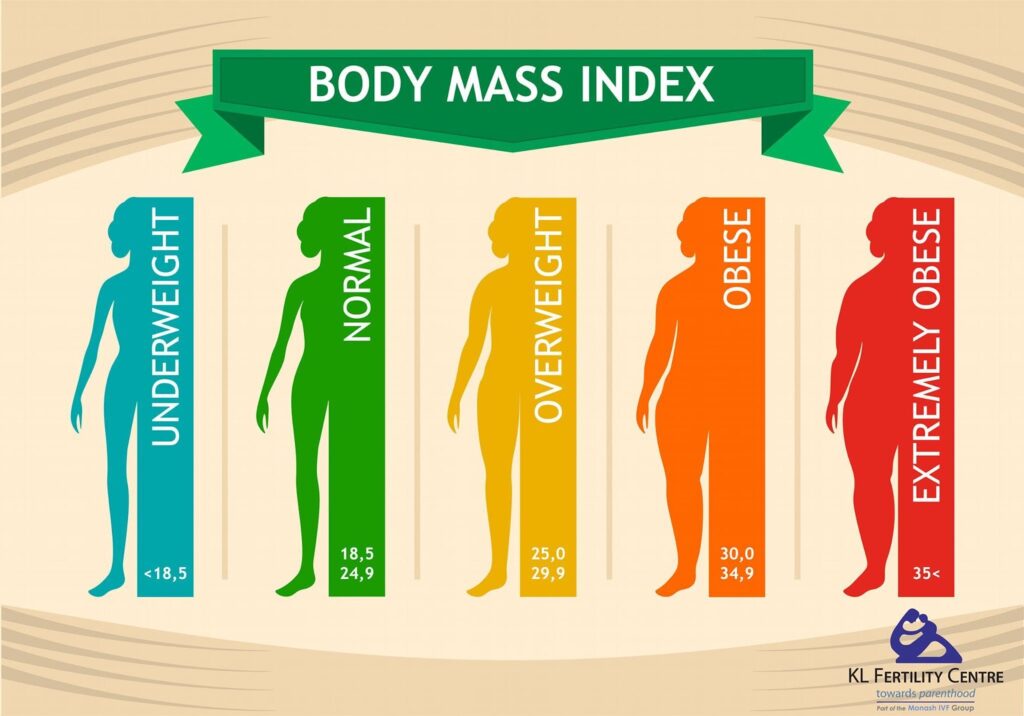 Impact of overweight/underweight and fertility:
In women, being over-weight may cause hormonal imbalance and problems with ovulation. It is also associated with the polycystic ovarian syndrome and causes infertility. However, hormonal imbalance is also associated with under-weight, and you need to gain weight in a healthy way to overcome infertility.
On the other hand, over-weight men may also have hormonal imbalance and problems with erection. This will, in turn, affect fertility.
Pregnancy, health and weight:
If obese women conceive, the likelihood of complications is higher. Pregnancy with excessive weight will cause many pregnancy complications. It will increase the risk of miscarriage, and you may have increased blood pressure, gestation diabetes, more chances for infection. You may need to have to induce labour or have a caesarean pregnancy. Sometimes, it might cause stillbirth baby, blood clotting issues, etc.
Also, after birth, there are more chances for the baby to undergo many health ailments like increased health issue in childhood, long-term health problems and adult obesity.
If you are overweight or obese and contemplating pregnancy, you need not get stressed about it, rather take few steps to optimize your health. Even, if you could show a small improvement in your weight management, it could improve fertility and pregnancy health. You can make minor changes in your diet and lifestyle to see the result. Even a weight loss of upto 10 percent will help you in improving your chances of conception and reduce risk of complications in pregnancy. It will certainly give you confidence and will motivate you further towards weight management.
Tips for weight management:
If you are planning to get pregnant, you have to be cautious to maintain your weight under the required BMI. Certain things you can follow to have a healthy body are:
Eat and sleep on time. This will determine your lifestyle, as it determines your body's circadian rhythm.
Choose healthy snacks
Try to be active physically throughout your day, maybe use a step counter and get upto 10000 to 15000 steps per day
Incorporate aerobic exercise like cycling, running, skipping, swimming in your routine alongside strength training with bodyweight or in a gym
Get a qualified dietician to advice you on your diet so that you don't end up with deficiency of micronutrients in a bid to lose weight
Thus, your weight matters a lot for fertility. Handle your body with care, and let it do its purpose healthily, naturally and physiologically.
Nandhini, K.M. ( 14.12.2019 )

Special thanks to Dr. Priya Bhave (M.D.,D.N.B.,Fellowship in Reproductive Medicine( C.M.C.,Vellore)) for the expert advice.