It happens to most pregnant women.
This condition is called carpal tunnel syndrome. It may also happen to ordinary people, but the condition is more visible during pregnancy. The severity varies from mild to severe. Sometimes, a sharp needle-like pricking pain becomes unbearable. However, in most instances, this pain will eventually subside after pregnancy.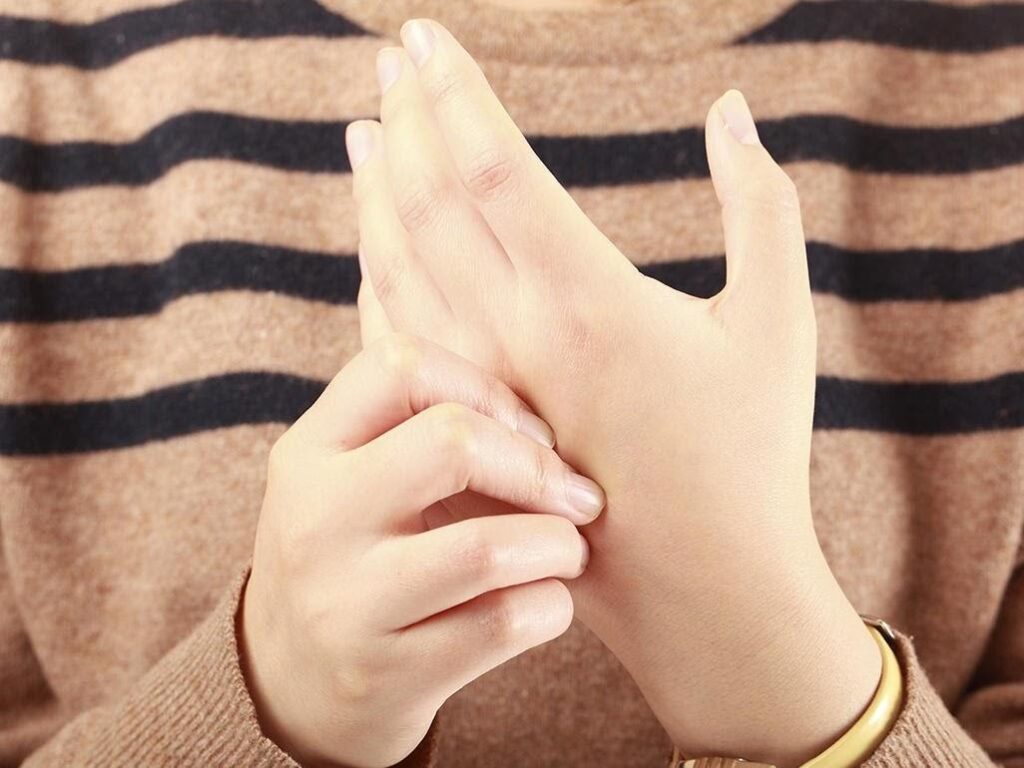 What is carpal tunnel syndrome?
Carpal tunnel is the small tunnel-like path in the wrist made by the carpal bones. The median nerve that passes from the neck to the wrist goes through the carpal tunnel. When the tunnel's path gets narrowed down, it compresses the median nerve. The compressed median nerve gives a sharp pain, numbness, and tingling sensation in the hands, this condition is called carpal tunnel syndrome.
What causes carpal tunnel syndrome during pregnancy?
The exact cause for carpal tunnel syndrome during pregnancy is unknown. However, it is believed that the hormonal changes during pregnancy, which cause water retention and oedema of the tissue, could be the reason that leads to the compression of the median nerve. An increase in weight during pregnancy is more likely to aggravate this condition. Obesity before pregnancy can influence carpal tunnel syndrome more commonly than with those who maintain their BMI.
In case if you have gestation diabetes or hypertension, there is a higher chance of you getting carpal tunnel syndrome. The increased sugar level in the blood further aggravates the inflammatory process and promotes carpal tunnel syndrome. It is easy to identify carpal tunnel syndrome with the help of the symptoms being noticed. Your doctor will use a unique device to confirm if there is any nerve compression.
Treatment for carpal tunnel syndrome:
In most instances, carpal tunnel syndrome is treated conservatively during pregnancy. You will be advised to make some lifestyle changes and try to control the pain.
Cold compression with an ice pack several times a day will help to reduce the pain and soothe the nerves. A contrast bath( soaking the wrist in hot and cold water alternately for a minute) also helps.
Thus, carpal tunnel syndrome is common during pregnancy. It will eventually go away after delivery. In case, if you have persistent pain even after giving birth, seek medical advice from a trained medical professional.
Special thanks to Dr Amrapali Dixit (MBBS, MS (Obs & Gyn) ) for the expert advice.