Many women feel uncomfortable breastfeeding their baby in public or at work.
When at home, a mother can be her own self and do things the way it is convenient for her and the baby. However, when at work or outdoors in public, breastfeeding can be a tricky situation to handle. It also depends on where you are at – if you are at a park or a shopping mall, it may be comparatively easier to find a quiet nook to nurse the baby. However, if you happen to be at a busy market or in public transport, it might be next to impossible to nurse the baby.
The most important thing to keep in mind is that it is perfectly legal to nurse a baby in public. For nothing can be more important than feeding a hungry baby. However, some places are safer than others when it comes to safeguarding your privacy and avoiding discomforting stares from strangers.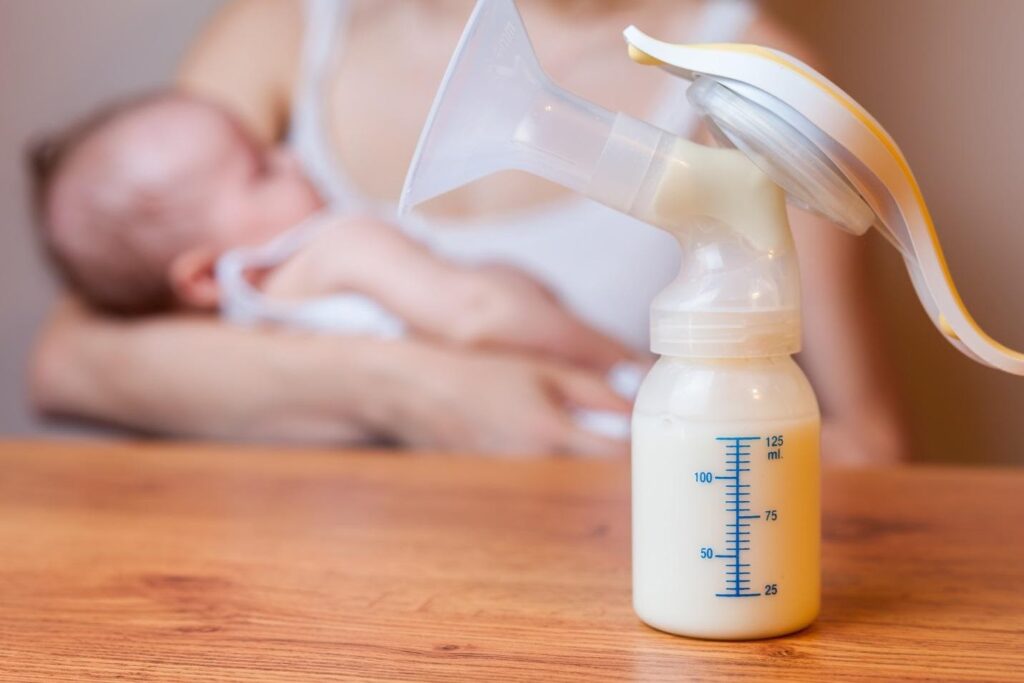 Are you breastfeeding in public? What to do?
Some tips to help you be ready to be able to nurse the baby anywhere are:
Dress appropriately – No one knows it better than a nursing mother how important a role the outfits you wear, play in making nursing easy or difficult. There are special clothes designed for easy nursing; you may opt for those. Two-piece outfits are ideal for nursing, or a dress that is a wrap style at the front is too.
Try to cover – If you do not wish to cover yourself while the baby is nursing, it is entirely your choice. However, if you feel uncomfortable in nursing in public without covering, try covering yourself with a cloth/dupatta. There is modern equipment available too for the same. Such equipment comes with baby feeders, strollers, walkers, etc. 
Wear the baby in a sling/baby wrap – This makes nursing discreet, easy, and private all at the same time.
Ask for a private area – A lot of public places have dedicated areas for nursing mothers and pregnant ladies. Asking the authority to direct you to such a place if available, is a good idea.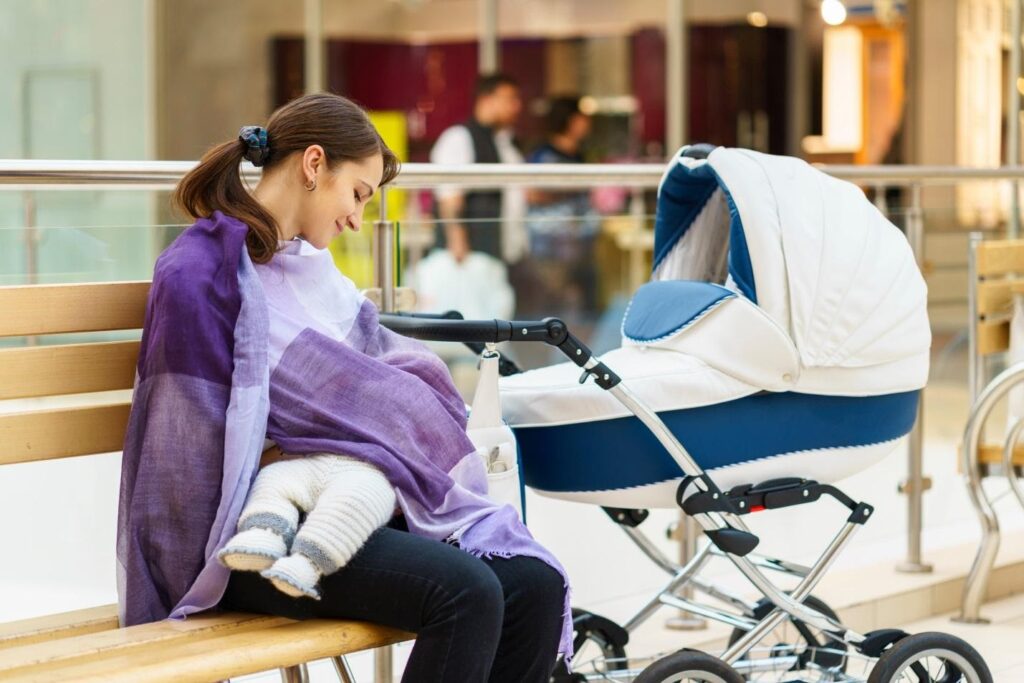 Another way to breastfeed your baby at any place – private or public
Breast milk is the healthiest food supply that a baby can receive. If you are a working mother or someone who needs to get outdoors with the baby often to run errands, you will come across situations wherein you may miss your baby's feed timing. In such cases, one can pump/express your breast milk beforehand and store it as required to use it later. Milk can be manually expressed with your hands or pumped with the help of various manual or electric breast pumps available in the market.
At times, considering your body's milk supply cycle, you may also need to pump breast milk while at work. You can do so by carrying the necessary pumping material and storage equipment. All you need to do is find a place to be able to do that privately. A restroom is a good idea, or a private cabin at the office works just fine.
You can save the pumped breast milk in packets specifically made for the same or in glass bottles. It needs to be perfectly labeled with the date and time it is pumped on. Expressed breast milk can be kept at room temperature for 4 hours. Alternatively, you can refrigerate it in the fridge for 24 hours or in the freezer for weeks/months. You can then remove this pumped milk from the freezer/refrigerator, thaw it and keep it ready for use. Stored breast milk, once thawed, can be used for the next 2 hours. This not only makes nursing easy but also avoids you from facing discomfort and embarrassment.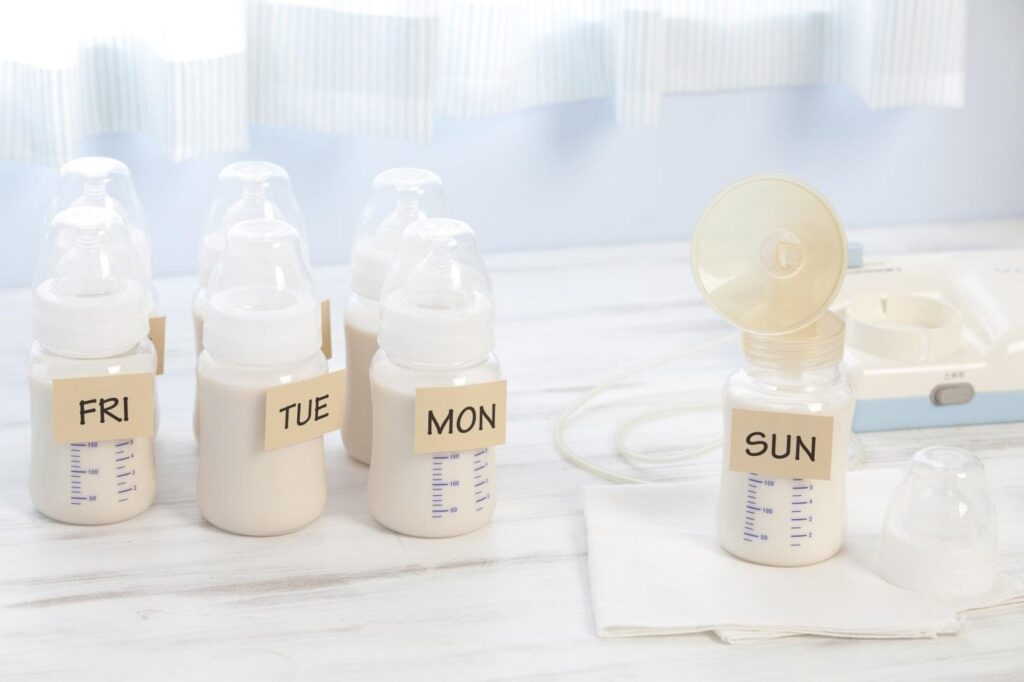 Even if you happen to leave the baby with your family or a caretaker while you are at work or outdoors, pumped and stored, breast milk can easily solve all your nursing woes.
Special thanks to Dr. JagrutiSanghvi (Paediatrician- MD, DCH, DNB, MNMAS, FIAMS) for the expert advice.