Menstrual bleeding is an inevitable reproductive phase in a woman's life.
Some protective measures have to be taken during periods to prevent blood flow and staining. Using a pad is one good option to collect the menstrual flow. Sanitary napkins are, in fact, easy to use, harmless and safe. For a beginner, it is better to start with a sanitary napkin. Although it might look bulkier, pads are available in various sizes and thicknesses in the market. You can choose one according to your menstrual flow.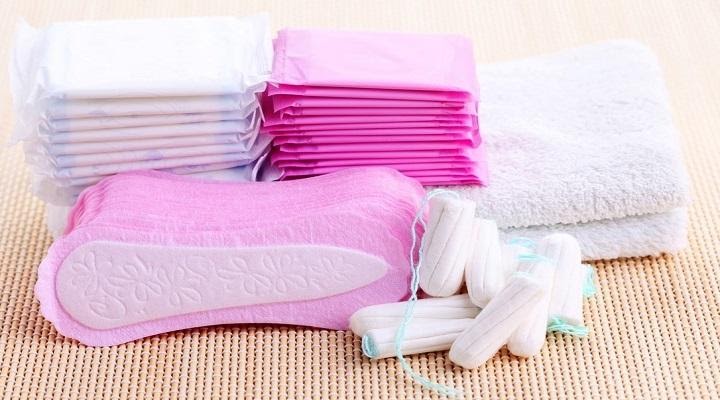 Steps to place a pad:
There are a few necessary steps to follow to secure the pad in your underwear.
Always wash your hands thoroughly before using a sanitary napkin. This helps in protecting you from any infections.
Remove the wrapper that comes with the pad. It is generally sealed at one end, which can be easily removed with a little force. Save the wrapper for disposing of the pad.
The backside of the napkin and the winged portion contains adhesives. The adhesives are secured with a thin foil paper, which you have to remove before placing the pad on your underwear.
Widen your knees and on the inner surface of your underwear place the adhesive portion of the napkin. Make sure it gets stuck on your underwear. Spread the napkin completely before sticking the wings to the panties.
Make sure the wings are apart.
Fold the wings to stick it on the outer surface of the panties.
After securing the napkin completely, wear the underwear like you normally do.
The blood will get collected in the napkin.
For removing, first, loosen the winged portion. Then, hold one end of the napkin and pull towards the other end.
The used napkin is then to be folded nicely, wrapped properly, and discarded in the dustbin.
Make sure you do not flush sanitary napkins. It will block the sewage and negatively affect the environment.
After removing the pad, wash your hands again.
Irrespective of the amount of menstrual blood flow, it is always advisable to change the pad every 4-5 hours. The same pad should not be kept beyond 8 hours under any circumstances. The wet napkin acts as a medium for microbial growth. If the napkin is left on for a longer duration, it will affect your genital hygiene.
Special thanks to Dr. Reena Wani (MD, FRCOG, DNB, DGO, FCPS, DFP, FICOG) for the expert advice.