Sexual abuse is predominantly high in society. Although it affects people of all ages and gender, adolescents are easy prey for sexual predators.
Sexual exploitation is more common in teenagers. In most cases, it occurs because of the uncertainty they feel at their age. It is easy to target or blackmail a teenager with sexual exploitation as they are more vulnerable. Adolescents do not have the ability to face the challenges that come with sexual exploitation. They are not mature enough to handle sexual harassment, and so, they become easy victims. Non-consensual activities with minors are a serious crime and punishable under the law.
What is sexual exploitation?
Sexual exploitation is an act or acts committed through non-consensual abuse or exploitation of another person's sexuality for sexual gratification, financial gain, personal benefit or advantage, or any other non-legitimate purpose.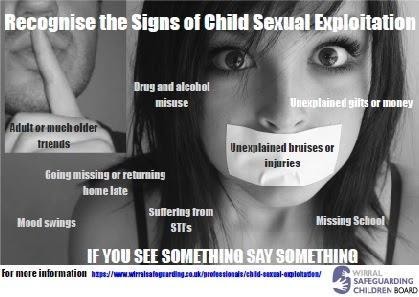 Some common examples of sexual exploitation include:
Forcing someone in prostitution.
Recording nude videos of someone without their consent and blackmailing the person.
If someone flashes their genitals at someone without their consent.
If someone blackmails someone after performing a sexually intimate act.
If someone watches someone's sexual acts without their consent.
Human trafficking, body abuse, etc.
Minors often fall prey because of the lack of freedom to express their emotions, dominant parents or caretakers, and the lack of awareness and guidance.
As an outcome of sexual exploitation, an individual could suffer from:
Chronic depression
Inability to face the world
Insecurity
Anger and anxiety
Multiple psychological disorders
Chronic insomnia
Fearfulness and guilt
Treatment
Sexual exploitation should be addressed at the earliest to safeguard the future of the individual who has gone through it. Immediate psychiatric intervention and counseling are necessary to help them to overcome the mental trauma, fear, and depression.
Parents have to make minors feel secure and protected. That is more important than providing them with medications and counseling. The adolescent should get the freedom of expressing themselves so that they can courageously open up about the incident and overcome it. This certainly helps to resolve the issue at the earliest. By doing so, the adolescent will no longer be involved in imagining the scenario and will be able to focus positively on their life.
Conclusion
Sexual exploitation in adolescents is pretty common. However, it is not the individual's mistake and he should be made aware of this fact repeatedly. All adolescents who have been victims of sexual exploitation deserve a normal future, just like the rest.
Special thanks to Dr. Supriya Arwari (M.D, D.G.O) for the expert advice.