Sexually transmitted diseases or STD's, as we know them, are infectious diseases that spread through sexual contact and open wounds
Almost 50% of STDs are reported in young adults between the age of 19 and 24. One main reason for this is that adolescents frequently have unprotected sex. Also, they are biologically more likely to develop an infection. Adolescents are less likely to use health care services that could provide them with information on how to protect themselves against STI. Adolescents may face peer pressure to have sex. They need to understand that they can resist pressure and saying no today is better than doing something they might regret tomorrow. Emphasis is to be laid on practicing safe sex.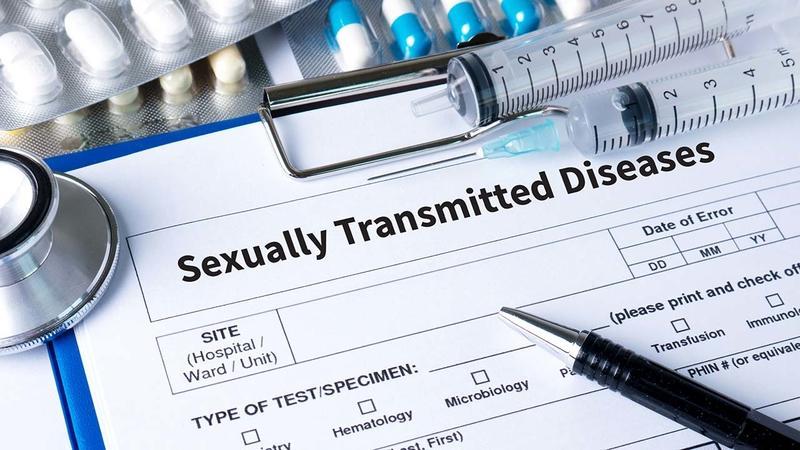 Ways to protect yourself from STDs:
STDs are transmitted only when the body fluids from an infected person comes in contact with your body fluids. It could be blood, serum, mucosal secretion, saliva, etc. In case, if you have open wounds on the body, the chance of transmission is quite high. If you know someone has STDs, care should be taken not to touch their fluids, particularly those with open wounds.
Always use condoms when having intercourse. Make sure the condom is not damaged. It does not matter if your partner has an STD or not. It is better to use a condom to prevent several complications. Teenage is an age too young to have sexual relationships. In case, if it happens, it is better to be cautious and take preventive measures.
Never accept used injections or sharp instruments to come in contact with your body. Even in hospitals, always opt for disposable syringes. Whenever any apparatus is used to treat you, make sure it is properly sterilized.
Limit your sex partners. It is not only for the protection against STDs, but also, to live a healthy life. Say no to multiple sex partners.
Many STDs don't have symptoms. It is better to have a test in case you feel you have got an STD or if you have been involved with someone meant to have multiple active partners. Early diagnosis is always easier to treat. Also, you can avoid spreading infections unknowingly to your partner if you keep a check on your health regularly.
Always stay aware of facts about sex education. It is significant to know what exactly sex is and how to practice safe and protective intercourse.
Conclusion:
All forms of sexual contact carry a risk. Prevention is always better than cure. Protecting yourself from sexually transmitted diseases is very crucial. One can reduce the risk of getting STI by taking certain precautions and practicing safe behavior. Adolescents need to be taught about safe sex before they become sexually active. The best advice to teens is to delay sexual activity until they are adults. The younger a person is when they begin to have sex for the first time, the more susceptible they are to STIs. A mutually exclusive sexual relationship with an uninfected partner and the use of contraceptives can effectively prevent STI.
Special Thanks to Dr. Pradnya Changede [M.B.B.S, M.S. (Obstetrics And Gynecology), C.P.S, D.G.O, F.C.P.S, F.I.C.O.G, I.B.C.L.C.] for the expert advice.