Pelvic inflammatory diseases mostly occur without showing any symptoms.
The lower abdomen houses the pelvis and comprises of the uterus, the ovaries, the cervix, and the fallopian tubes. Infectious diseases affecting the female reproductive organs are known as pelvic inflammatory diseases.
Pelvic inflammatory diseases mostly occur without showing any symptoms. The condition comes to light pretty late when a woman has been unsuccessfully trying to conceive for a long time or suffers from chronic pain in the pelvis.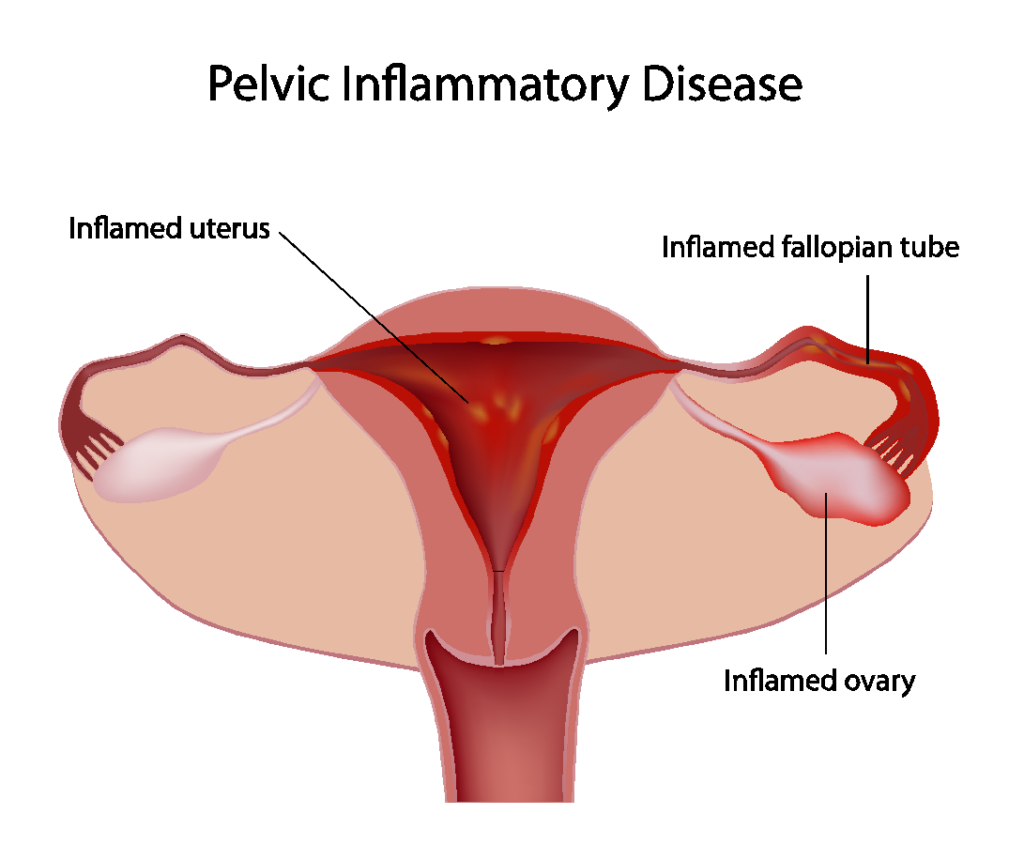 Symptoms of pelvic inflammatory diseases
Some of the signs and symptoms that point towards a pelvic inflammatory condition are as follows:
Unusual vaginal discharge with an unpleasant odor
Fever with or without shivering and chills
Bleeding or pain during intercourse
Pain in the lower abdomen or pelvis
Painful urination
Abnormal uterine bleeding – when menstruation is not due
Discomfort in the bowel
Fatigue
These signs and symptoms may, however, not appear until the advanced stage of the problem. Painful urination, bleeding during intercourse, and vaginal discharge with an unpleasant odor can also be seen in cases of a sexually transmitted disease. It is advised to consult a doctor as soon as any of the symptoms mentioned above are noticed to enable timely diagnosis. Sexually transmitted diseases when left untreated for too long can also lead to a pelvic inflammatory disease. Thus, timely diagnosis can ensure effective treatment.
Causes of pelvic inflammatory diseases
The most common types of the bacterium responsible for causing such infections are chlamydia and gonorrhea. These bacteria are usually transferred through sexual contact with an infected person.
Some other factors that can lead to such an infection are given below.
Multiple sexual partners
Having unprotected sex
Being a young sexually active woman – women under the age of 25
Being in a sexual relationship with a person who has multiple sexual partners
When should you call a doctor?
Pelvic inflammatory diseases often show no symptoms or may show mild or moderate symptoms. However, when a woman experiences any of the below-mentioned symptoms, it means that the condition is severe, and one should consult a trained medical professional without any further delay. The symptoms are:
Fainting
Vomiting
Sharp pain in the abdomen
High fever
In case any of the above symptoms are noticed, you should immediately consult a doctor as there might be a possibility that the infection has spread to your bloodstream or other parts of your body. In some cases, this can also prove fatal. Hence, it is always advisable to visit a doctor and undergo some tests to rule out any possible complications.
Special thanks to Dr. Madhuri Mehendale (MBBS, DGO, FCPS, DNB ) for the expert advice.