after the first case was reported in December 2019.
Millions have been infected by the disease, which has also led to thousands of deaths.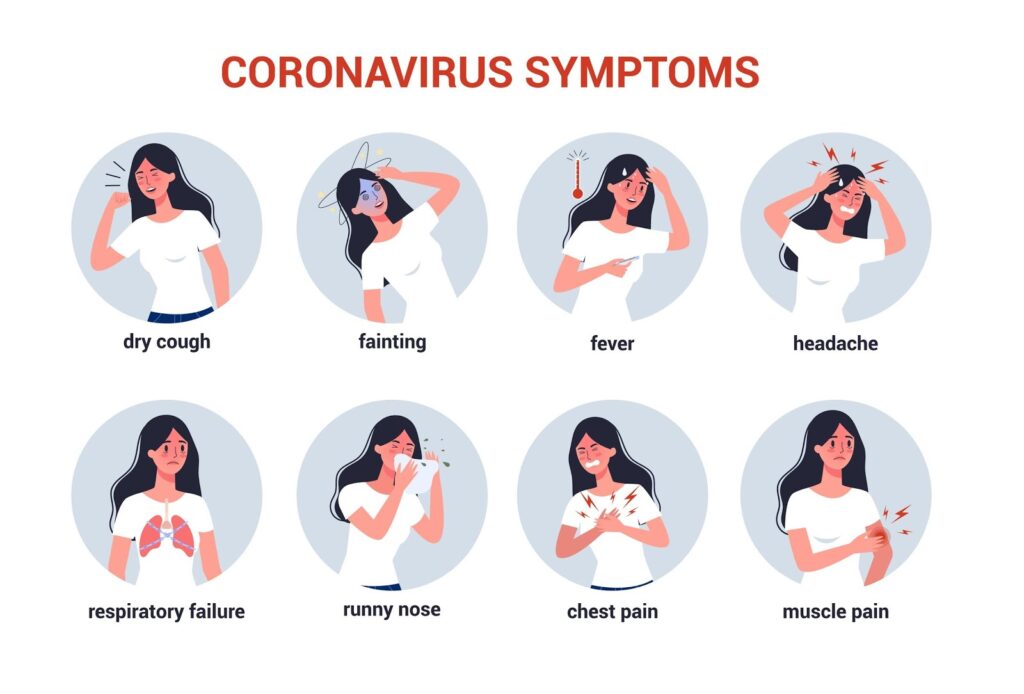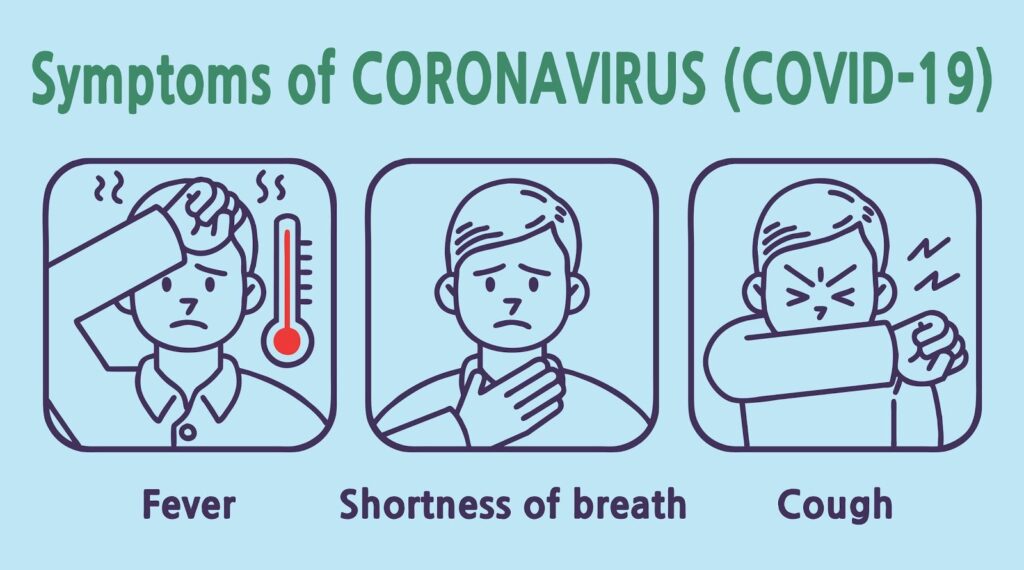 When do the symptoms of COVID-19 start?
The symptoms of COVID-19 in patients have ranged from asymptomatic/mild symptoms to severe illness and mortality.
The symptoms in COVID-19 positive patients may develop between 2 days to 2 weeks following exposure to the virus.
Research analysis of confirmed cases of COVID-19 outside Wuhan, China, found the mean incubation period to be 5.1 days and that 97.5% of individuals who developed symptoms did so within 11.5 days of infection.
What are the Symptoms of COVID-19?
While the symptoms may vary from person to person, the following are few of the common symptoms that may indicate COVID-19:
Fever or chills
Cough
Shortness of breath or difficulty breathing
Fatigue
Muscle or body aches
Headache
New loss of taste or smell
Sore throat
Congestion or runny nose
Nausea or vomiting
Diarrhea
Respiratory distress
Sputum production
Malaise or general feeling of illness and discomfort
Rash on skin or discoloration of fingers or toes
The most common serious manifestation of COVID-19 appears to be pneumonia, where the lungs of the patient get impaired. It can also lead to a severe acute respiratory symptom and kidney failure.
These symptoms are usually mild and begin gradually. Some people become infected but only have very mild symptoms.
Symptoms in children with infection appear to be uncommon, although some children with severe COVID-19 have been reported.
What are the risks associated once the symptoms arise?
Most people (about 80%) recover from the disease without needing hospital treatment.
Around 1 out of every 5 people who get COVID-19 becomes seriously ill and develops difficulty in breathing.
Elderly people, and those with underlying medical problems like high blood pressure, heart and lung problems, diabetes, or cancer, are at higher risk of developing a serious illness.
However, anyone can catch COVID-19 and become seriously ill.
Conclusion
It is critical to understand the symptoms and risks of COVID-19 and take precautions and immediate seek medical assistance if you feel unwell and show symptoms of the disease. Since the infection can be transmitted very easily, not only COVID-19 positive patients are vulnerable, but people who are in close contact with the patient are also equally at risk in case the infection is not spotted early and the patient isolated from other people.
Special thanks to Dr Saswati Sanyal Choudhury(MD FICOG FICMCH) for expert advice.